Wordpress Web Design and Development Portfolio
THIRST PRODUCTIONS
Website Design Features
Your website is often your first (and only) impression. Let me help you make a positive one.
In today's fast-paced content-driven world,  you've got one shot to impress your customers – and they often make their decisions in a matter of seconds. Don't overthink your brand or your image online, make it simple, direct, and clear with the right format and messaging. 
Sure you can pay many thousands for amazing design – but never lose sight of the purpose – to attract, retain, and convert guests into customers. That is what I do: design web products that make a direct connection between potential customers and businesses.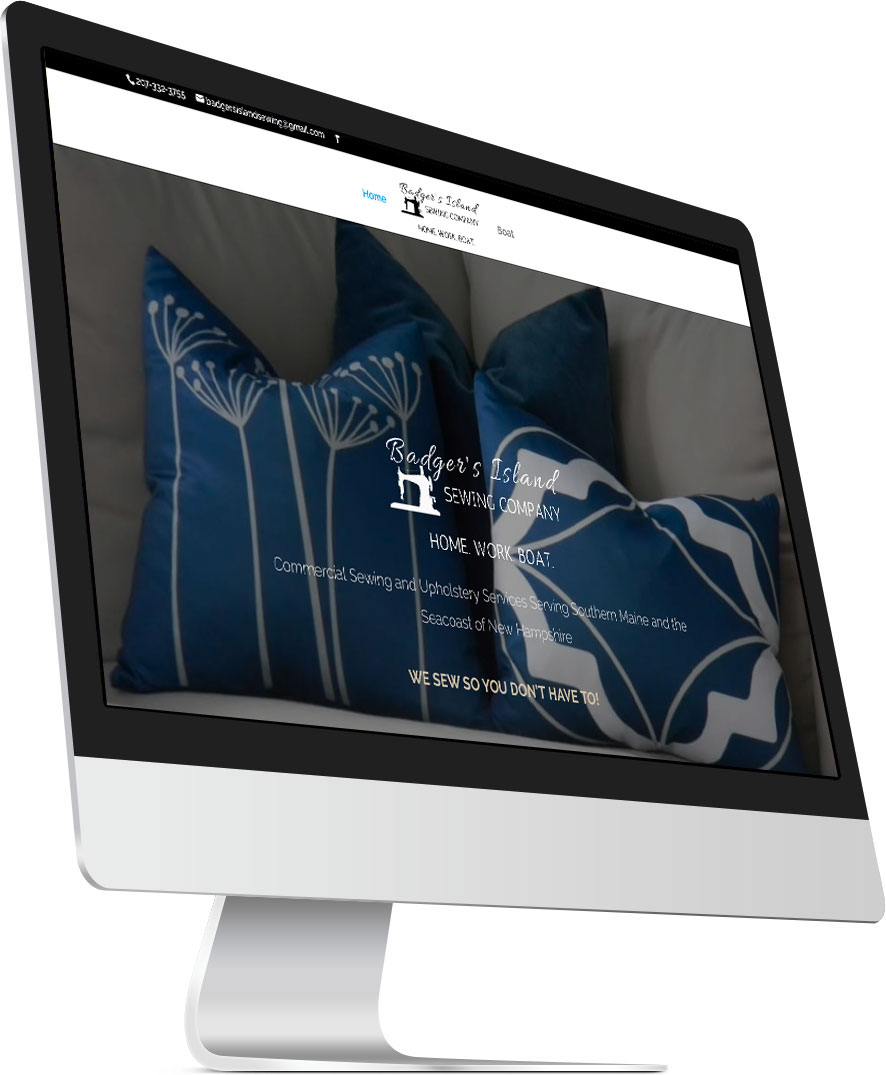 I have the tools and knowledge to optimize both new and existing websites with current Search Engine Optimization techniques to improve your search engine rankings. If you aren't seeing your site rank well on google – you aren't being seen. We can rectify that. While I can never (as they say in my inbox) "WE Garantee instant search #1 promise" – I can assure you that you'll increase your chances of being seen with a successful SEO update.
You need websites that translate easily to any number of mediums – phones, tablets and desktops. Using the latest responsive coding practies, I ensure that the appearance of your website will look natural and user-friendly as its layout adapts to any device with any screen size.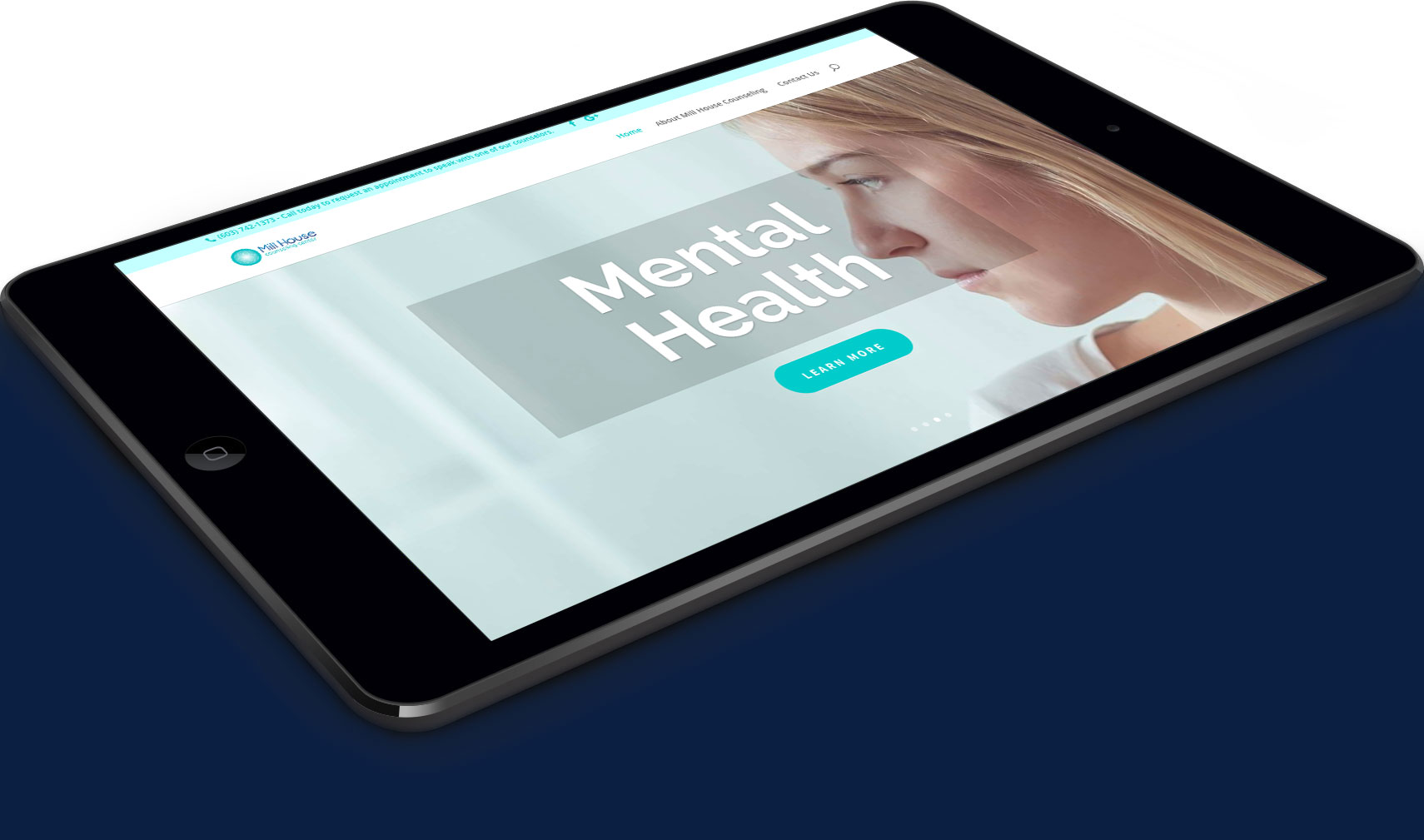 Trust me. I know what I am doing.
I'm a talented UNH/Whittemore MBA professional with diverse background with experience in professional IT placement, sales and marketing, IT consulting, and QA/Performance Testing.
I enjoy connecting people through the use of technology. The connected world fueled by the internet and social media is a virtual playground that I leverage to make connections and maintain relationships.
Some Happy Clients and Projects
Shoals Fly Fishing
Shoals Fly Fishing and Light Tackle is the original Portsmouth, NH-based outfitter. I engaged with this client to conduct a complete, beautiful website redesign with an emphasis on top SEO rankings in the competitive space.
Michael Callahan & Associates
Michael Callahan & Associates, LLC. (MCA) is a recognized authority on reserve budgeting. I built a simple yet highly effective website so that potential and existing customers had easy access to contact info, downloads, and types of work the firm specializes in.
Mill House Counseling Center
This group of independent private practitioners needed an improved web presence to better serve the therapeutic needs of our Seacoast patients with care and compassion. A complete website redesign and rebranding results, with outstanding search engine response and increased visibility.
Better Gut Better Health
Have you been plagued with gastrointestinal issues for far too long? Are many of the foods you are eating making you sick? Do food and weight concerns control your life? Let Better Gut Better Health help you on the road to recovery!
Peak Business Consultants
At Peak, their objective is to ensure that our clients remain in touch with the fiscal health of each aspect of their business, are supported in the many demands of managing a varied workforce, and are provided with the tools to maintain their focus on running the business that they love.
Great Bay Stewards
The mission of the Great Bay Stewards is the long-term protection and conservation of the Great Bay estuarine ecosystem by supporting education, land protection, research and stewardship of Great Bay, in partnership with the Great Bay National Estuarine Research Reserve and other like-minded organizations.
#1 Auto Parts
BEST QUALITY PARTS, BEST CUSTOMER SERVICE.  While big box stores and internet sales may get you what you need, it's the service with a smile that keeps their customers coming back year after year. Shop local!
Shoals Harpoons
Shoals Harpoons are American made cockpit and throwing fishing harpoons manufactured locally on the North Shore of  Massachusetts. A very simple WooCommerce powered WordPress install to highlight the local Tuna Fishing Darts and Harpoons.
Cabral Communications
At Cabral Communications, high-tech B2B content is their business. They 'got' hyper-converged infrastructure, cloud-based disaster recovery, broadband infrastructure and software-defined networking. This site is a very simple online business card to highlight their capabilities.
Addiction Recovery Services
ARS provides accessible and effective group therapy, family education and medication management for addiction and mental health symptoms provided by compassionate licensed professionals. The site is designed for easy interaction for those who need assistance with recovery.
Soul Fire Social
Soul Fire Social is a intense yet fun portal for those interested in Kundalini Yoga, Cacao and Gong. It has an active connection to Facebook Events, a Live Instagram Feed and any number of fun bells and whistles.
Market Square Architects
MSA is a local architect here on the Seacoast of NH that is growing by leaps and bounds. The website is a reflection of simple, efficient design.
Allan Nutt Architects
Allan Nutt Architects is a Texas-based architecture firm. The site is simple, efficient yet outlines some of the most important design projects in detail.
Great Bay 5K
This nonprofit site needed a modern refresh, and projects its' message loud and strong. As one of the oldest and most famous local running races, it was a pleasure to create this world-class site for a local nonprofit that supports the Great Bay of NH.
Magalloway Guide Service
As a fellow fisherman, I love working on outdoorsey sites – Fishing guides, fishing gear, Fishing Nerds – you name it I love working on it. I make my guide sites simple and affordable, yet modernized and attractive, knowing the nature of the business. 
Shoals Bait Pens
Another local business supporting the fishing industry, Shoals Bait Pens is a very simple means to promote these local products. Designed by fishermen, for fishermen, and locally made in Massachusetts.
Badger's Island Sewing
This site reflects the work of a small local commercial sewing business – a simple online business card complete with a rich portfolio of photos.
Madison NH Living
A value added, consumer facing portal about the town of Madison, NH, developed by a local realtor to highlight his expertise and the many activities in the town. 
Saco Valley Trout Unlimited
This site serves as the information hub for a small nonprofit Trout Unlimited Chapter, Saco Valley TU, based in the Mount Washington Valley in NH.
Southeast NH Habitat for Humanity
This site serves as the information hub for the nonprofit Southeast NH Habitat for Humanity organization/chapter. Visit the site here.
Paragon Inspections, LLC
Microsite for a boutique construction loan inspection firm. Visit the site here.
The Swift River Ghillie
A small but photo-forward and brightly designed branding project and supporting website for a small New Hampshire Fly fishing guide. Visit site here.
White Mountain Anglers
Another great site for a New Hampshire based fishing guide service. This site was a complete build including SEO and content – soup to nuts. Visit the site here.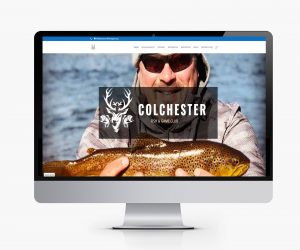 Colchester Fish & Game Club
A private fish and game club was looking for a way to communicate amongst members online, quickly, easily and efficiently.
The Fish Nerds Podcast
A redesign and development portal for a nationally known podcast – the Fish Nerds. Visit site here.
Summit Ascent Enterprises
A professional online informational site for an accomplished business consultant specialixing in business transforamtion. Visit the site here.
Tanya Colucci, Myofascial Release Therapist
A fast, efficient rebuild of a small myofascial release therapists online portal. See it here.
Rachael Newman Studios
A beautifully designed minimalist e-commerce (woocomerce) based online presence for a talented artist and jeweler.  See the site here.
Sweat Threads
A simple, attractive microsite for a Seacoast, New Hampshire based custom sewing operation supporting athletes. Visit the site here.
Rising Tide Anglers
A conversion site bringing Captain Zaks' terrific site onto the WordPress platform from Hubspot. Now he has more control and better insight than ever. See it here.
Janet Stevens for NH
A political site to introduce NH Executive Council Candidate Janet Stevens. See it here.
Coastal Conservation Association of NH
A nonprofit site redesign to support water conservation initiatives in the state of New Hampshire. See it here.
A New Dey Healthy Lifestyle
A health and wellness focused site about PEMF and holistic health products. See it here.
New Hampshire Association of Natural Resource Scientists
A nonprofit entity devoted to the natural resources of the Granite State. See it here.
Volcanic Ash Hot Sauce (woocommerce)
A fully enabled, turnkey e-commerce site promoting and selling locally made hot sauces online. See it here.
"I cannot say enough good things about Rich Collins and Thirst Productions. He is straight out amazing. Rich helped refresh our company brand and website in a way that more accurately conveys who we are and our vision as a company. He also has and continues to, help us with SEO and our presence on all social media platforms. He is very efficient, responsive and just gets it done. We are very happy to have found Rich, and he has quickly become an indispensable part of our team here at Peak. Without hesitation or reservation, we recommend him to any clients or colleagues that need help with marketing at any level."
"Rich Collins is an amazingly multi-talented individual. He was absolutely perfect for my right-hand man at the Green Alliance because he was willing to push me when necessary. He is very forward thinking and I would suggest any company would be lucky to have him in their employ. He always went above and beyond, constantly thinking of how we could do things better and then also helping to actually DO those things. As a boss I find there are lots of people with lots of great ideas but do they actually help to implement them? Rich Collins most certainly does. I am grateful for all the hours and quality work he put into the Green Alliance."

Let Me Improve Your Online Presence, Today.