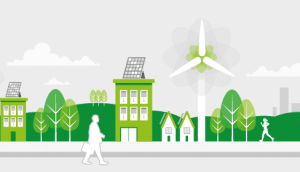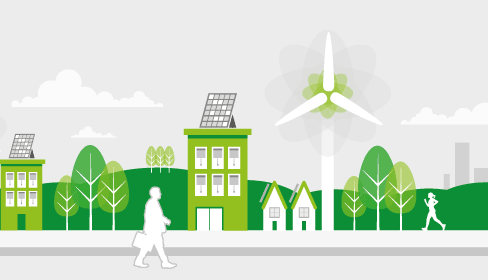 This blog was originally written and posted by Market Street Talent's Social Engagement Manager Rich Collins on the Market Street Talent blog.
We were recently lucky enough to attend the New Hampshire Businesses for Social Responsibility's 2015 Spring Conference "Think Bigger, Dig Deeper," an event geared toward recognizing and promoting sustainability for New Hampshire businesses. Here we were able to learn about current sustainability issues in business and how we can bring them to light within our own organization.
Sustainability in business (especially our business of IT Staffing) can be a challenge: As a small office that primarily works virtually, how can we make a difference? We recycle, we have a small carbon footprint, we use messaging and video conferencing to avoid travel, and volunteer/give back on both a companywide and individual basis. What more can we do?
Apparently a lot!
Sustainability is no longer about just being 'green' – it is creating an environment that fosters long term commitment to good causes, being mindful of employee and client needs, and maintaining a healthy relationship in the world, even if it is within the business world. Sustainability as a responsibility is a larger and more prominent issue in business than ever before. Client businesses are now asking for sustainability metrics when they choose their business partners. The sustainability of the supply chain is becoming ever more important.
So how do we do it?
The excellent keynote speaker at the event, John Rooks, brought up a terrific concept that resounded strongly:
"Get caught doing good things"
Which simply means: if you think about your actions as an organization, not only in regards to profit and sales but as sustainable profit – you will instantly start working toward sustainability. As we all know, good intentions often yield good results. So the first step is simply thinking about sustainability efforts within your organization, and being aware that a company's actions say a lot about the people they attract. In our case, we wish to attract the best and most talented employees and the IT individuals and clients we work with.
Employees are no longer only considering salary and vacation as part of their compensation packages, but are now very in tune to the intangible 'feel goods' – what makes them proud to be a part of a company. It is now a major component of the "cultural fit" concept. In my mind, both Timberland and Smuttynose (Peter Egleston was a speaker at this event) are both shining stars in sustainable business and have put a great deal of effort into managing their business footprint as seen in their respective sustainability portals linked above.
And (dare I say it), large corporations are also leading the way.  Wal-Mart is a trailblazer, reporting sustainability statistics in an annual report that includes an overall FY2015 offering of $1.47 billion in cash and in-kind contributions. It is estimated that over half of Fortune 500's now have a sustainability plan in place to track and report their actions.
With the IT talent shortage in full effect, it is necessary to listen to what drives employees to choose their next role. If you follow the mantra of 'getting caught doing good things' the 'good people' will take notice – who in turn will put your company on their short list of partners to call when your services are required. Those who believe in 'business as usual' will ultimately be caught short.
Market Street Talent strives to be top of mind when it comes to IT staffing and we hope our sustainability efforts shine through. We will spend the next few weeks exploring more sustainability concepts so stay connected!
We invite you to visit Market Street Talent online, or connect through their social channels on Facebook, Google+, Twitter and Linkedin to learn more and stay in the know on local sustainability and staffing topics.